Models
All team members drew sketches of their ideas then made foam model based on them. From the final model, we created the model in Solidworks and then made prototypes out of plastic.
Shown below is the initial prototype for the parachute. We experimented with many different materials and shapes.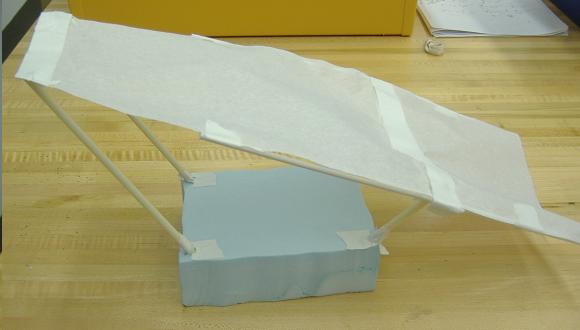 One of the initial prototypes while deciding on what animal to use. Shown below is the model for a butterfly.
Shown below is another one of the experimental prototypes, the worm.
Shown below is the final prototype, a flying squirrel,