Prototype
After deciding on the flying squirrel as well as the mechanism, we made the different components in Solidworks and then finally made a working prototype to detect flaws.
Shown below is the first CAD model of the flying squirrel. Top view.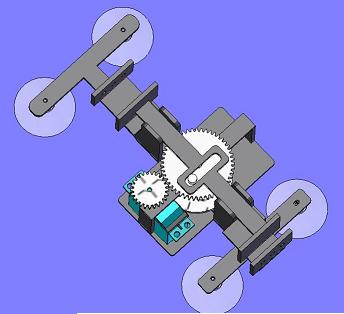 Isometric view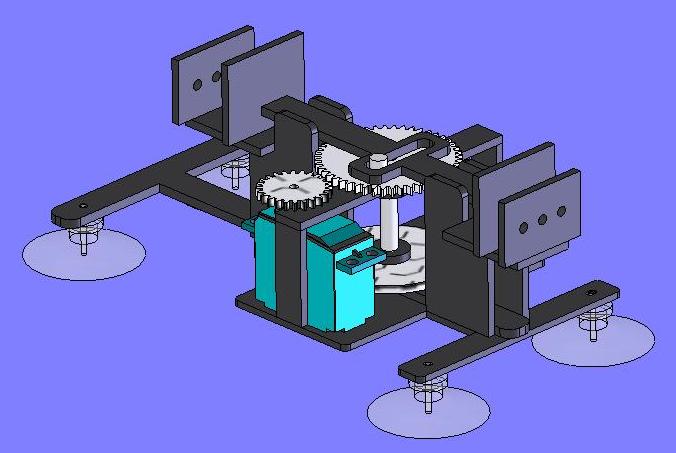 First working model made from black plastic. The bellows are also self-made.